Affinity Greek Licensing
Affinity serves the licensing and marketing needs by aiming to help organizations protect the integrity and ownership of their trademarks. Affinity has grown to represent the largest and most famous Greek-lettered organizations. Affinity's goal is to provide their clients' membership, their family, and their friends with a diversity of high quality products and services at reasonable prices. Affinity works closely with licensed vendors to choose appropriate product designs that utilize the official colors and logos of each participating organization and to provide exceptional service for customers.

Choice Partners
Choice Partners is a purchasing cooperative that offers procurement and contract solutions to meet government purchasing requirements. Staff at Choice Partners complete the legal, competitively bid government procurement process so that affiliated entities can act immediately to access respective needs, saving time and money on the bidding process and purchase.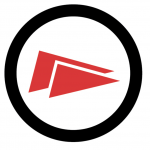 Learfield IMG College | CLC
Learfield IMG College is, at the core, deeply rooted and integral in the development of collegiate athletics. The goals of partners with the Learfield IMG family are to development relationships on individual campuses, establish protected rights for branding, and develop corporate partnerships. Learfield IMG grants vendors the rights to utilize and partner with promotional development departments at various universities, allowing campuses accessible information on vendors certified to uphold their brand.
Quick Contact
10502 Fallstone Rd, Houston TX, 77099