Introducing Alex: Summer 2021 Intern (Blog #1)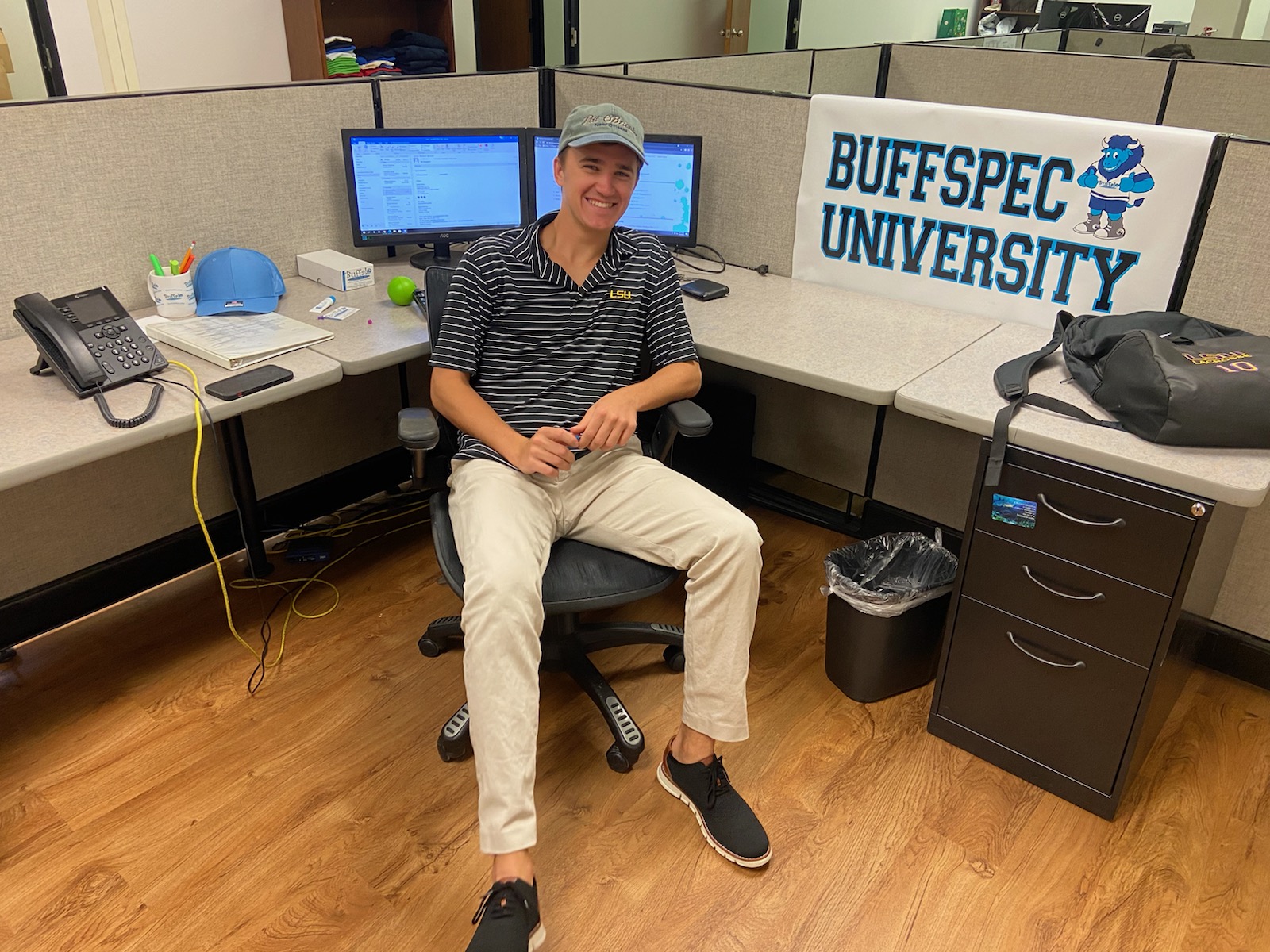 Hello everyone! My name is Alex Ignatiev, and I'm lucky enough to be interning at Buffalo Specialties this summer. I'm from here in Houston, TX, and I will be a junior at LSU in the fall. I'll be interning as a part of BuffSpec University program, which gives college student such as myself invaluable experience in sales.
So far, BuffSpec has been a great place to work, I really enjoy the constantly moving, fast paced environment. I've also been given an abundance of tools to support my growth for the present and future. I'm set up in my own cubicle in the sales office, where I'm between experts that have years of experience under their belt. I've got a business card (my first one ever), and any resource I need to help me succeed here is given.
This company has been in business for over 44 years, and I've learned that we are one of the top 4% of companies that can offer the level of products/service that we can. Our connections and capable range of products we can produce set us apart and are supported by statistics. Integrating into our highly skilled team has been smooth, but lengthy. They are inviting, full of leaders that teach, and will have an answer to any question I ask. Overall, I can't express my excitement to be able to grow with this company.
Quick Contact
10502 Fallstone Rd, Houston TX, 77099