HOW TO CARE FOR YOUR EMBROIDERED ITEMS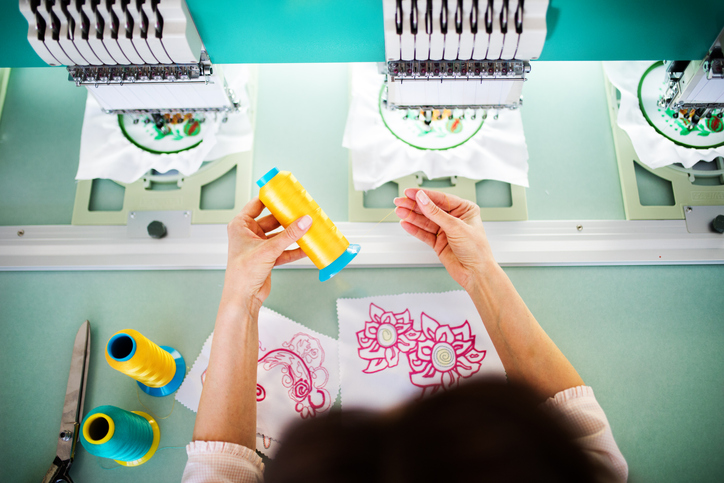 Previously on our blog, we shared some guidelines on caring for screen printed apparel, so it's only right we touch base on embroidery care as well. After all, we do offer both services and each has its own benefit and proper use.
What is Embroidery?
Let's start by going through a brief description of what embroidery is in the first place. Embroidery by definition is the art of decorating fabrics using a needle and thread, or cloth that has been embroidered. There are many styles and techniques of embroidery that all vary greatly and modern machinery has allowed for embroidery on more difficult materials. Today, popular items to embroider include polos, jackets, towels, sheets, bags and even shoes.
To protect your embroidered items from abrasion, and to avoid bleeding of colors, we compiled a few simple tips below for you to follow.
Washing Instructions:
Turn your garments inside out.
Machine wash with cold water.
Choose the delicate wash cycle.
Use mild detergent.
Avoid bleach if possible.
Don't leave items wet or soaking in water.
Don't wring out the items.
Drying Instructions:
Air-dry is the best option to prevent shrinkage.
If dry-cleaned extra care must be taken and pre-spotting agents must be avoided.
Ironing Instructions:
Embroidered fabrics should always be ironed on the reverse side.
To prevent flattening the shape and design, iron embroidery between two pieces of cloth.
Use of a steam iron is not recommended.
It's important to note that the garments itself will have their own care instructions on their label, but embroidery work does require additional special care. Our goal is for your custom embroidered products to age gracefully. As always, if you have any personal experience with these tips and have any additional guidance, leave us a comment below!
Quick Contact
10502 Fallstone Rd, Houston TX, 77099