Buffalo Specialties has been a Texas-based screen printing, embroidery, and promotional products distributor for over 40 years. Built on a foundation of superior service and products, our team helps clients big and small make a statement with their brand.
We strive to enrich the community and we pride ourselves in providing the instruments necessary to build and empower brands through various marketing tactics. Whether you are celebrating a 1st birthday or 1st World Series championship, we can help you bring your brand and image to life. If you are looking to do something radically different, let us help you surprise and impress.
Buffalo Specialties' roots begin in 1977 when Norman Stalarow began printing t-shirts out of his parents' garage under the name N. S. Sportswear. In 1980 Bill Cyprow incorporated his promotional products distribution firm, Buffalo Specialties. The two friends would later unite their entities, giving both of them more resources than they imagined and allowing for a growth that neither of them expected. Today, Buffalo Specialties proudly hosts a staff of over fifty located in the corporate office in Houston with a handful more located in our Dallas office.
If you can dream it, we can create it.
---
Our Testimonials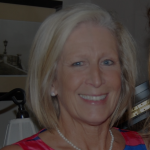 MICHELE BUNN
Selling great products, as well as representing professional and high quality work done by the in-house staff at Buffalo, makes it easier to be competitive in a crowded marketplace.
---
Clients