New Year, New Gear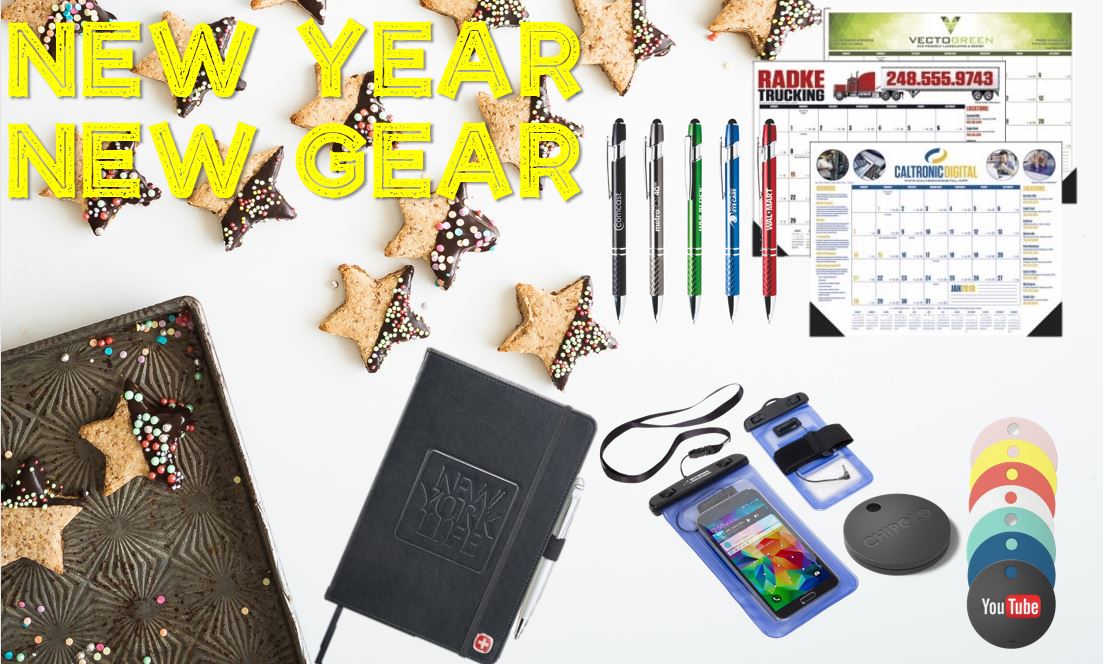 What's the New Year with our New Gear?
Here at Buffalo Specialties we take special note of what are the most popular and sought after promotional products. This year we paid more attention to what wewould want if we were given a gift basket at the start of the new year. So, here are some of our favorite and trendy promotional products:
Calendar's are a given, but isn't it nice when to have your company pride shine through your keyboard on your desk? We think so, desk calendars are an easy way to stay organized while showing off some company swag.
Journal and Stylus Pen, there's no excuse to not use your iPad or tablet in a meeting to take notes. With a stylus pen you can not only write on your fresh new journal but also on your high tech tablet.
Losing your card key to get into the office? Put a Chipolo™ on your key chain or lanyard, ring it and find it with an easy to use app. Why chose Chipolo™? It is the loudest Bluetooth Item Finder!
Waterproof Smart Phone case with lanyard, a gift that is not only useful for the office but is so cool it'll have your employee's saying "Wow, this is awesome". Case features a heavy duty waterproof closure. Clear front allows use of touch screen while in case.
Check out more promotional products in our catalog that will start your year off right!
Quick Contact
10502 Fallstone Rd, Houston TX, 77099