8 Reasons Why Promotional Products Are So Important For Your Business!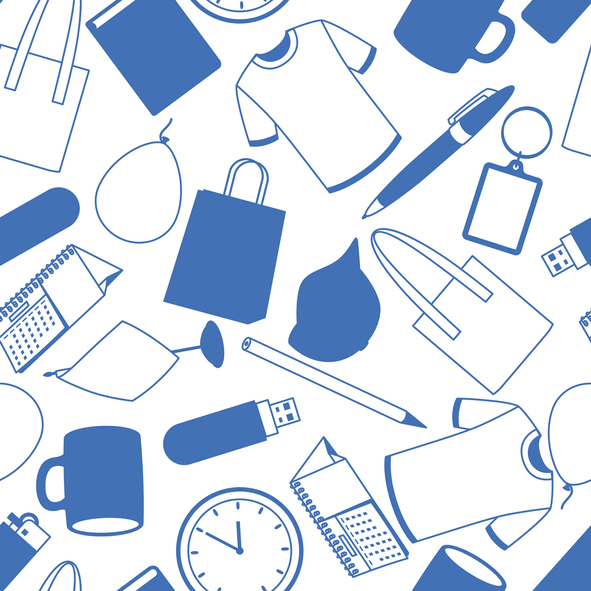 Whether you're a small start-up or a large corporation, promotional products are crucial to the success of your marketing efforts. It's a marketing tactic that has been around for centuries. The first known promotional product dates all the way back to 1789 when George Washington was elected president and used commemorative buttons! Fast forward to the 21stcentury and they still hold significance despite the changing of times and technology. Why are they so important and prevalent still till this day? Below are 8 reasons why!
1). It's low-cost effective marketing.
Suppliers and distributors price their promo items at such reasonable prices which usually get even better as the quantity increases. For anyone (mostly everyone) on a marketing budget, utilizing promotional products are a great way to save and still reach potential customers on a large-scale. It's reported that a whopping 80% of consumers own between 1 and 10 promo items. In addition, it's a cost-effective alternative to most advertising strategies, a more economical advertising outlet than newspaper ads, TV, and radio.
2). They provide long-lasting exposure.
In the world of unlimited information and consumerism, goal setting on brand recognition and brand recall has become a profession of its own. A study back in 2007 by Yankelovich, a market research firm, stated people living in a city were exposed to as many as 5,000 ad messages a day. If that was over ten years ago, it is much more of a reality to us all now. How can consumers remember your brand versus the thousands of other brands they encounter a day? Well, as opposed to just watching or hearing an ad for 2-3 minutes, it is reported that 6 out of 10 people will keep promotional products for up to 2 years and 89% of those that kept the item will recall the company as much as 2 years later.
3). Its convenience is the top reason consumers will keep it.
There are hundreds of items marketers can give away, but the real treasure lies in the ones essential for daily use. Promo items such as writing instruments, bags, health products, and office supplies are the most useful and therefore kept. Plus, suppliers and distributors are getting extremely innovative with their products. These convenient giveaway items are constantly being updated and crafted for multi-functionalities and a nicer appearance.
4). It's a free gift!
Who doesn't like free stuff? According to PPAI reports, 91% of consumers have at least one promotional product in their kitchen, 74% have at least one in their workspace, and 55% have at least one in their bedroom. Your company is essentially a part of their everyday life.
5). It shows you care about your customers.
Promotional products will speak volumes about the quality of your business. A company with promotional products means business. It puts a company on a higher standard and the statistics speak for themselves. 85% of people do business with a company after receiving a promotional item from them.
6). They are tax write-offs.
It's a perk that often times goes unnoticed, but as long as your marketing expenses can be reasonably related to the promotion of your business, you can deduct those expenses from your business income.
7). Your employees will appreciate them too.
Promo items are not just for customers, but also for your own employees. Employees have stated that after receiving a pen, stress ball, or coffee mug with the company logo, they immediately felt proud of representing the company they worked for. It's a great way to reward those who help make it all possible.
8). Boosts your other marketing efforts.
Our modern day technology has allowed for connection and communication like never before. Marketing developments have and will continue to put great emphasis on social media and digital marketing. You can offer promotional gifts that will enhance your social media campaigns by increasing awareness and traffic. It is reported that adding a promotional product to media efforts increases the effectiveness of other media by up to 44%.
We hope this information has given more in-depth insight into the importance of utilizing promotional products for your business. If you want to save money, create brand recognition, increase public appeal, and establish customer loyalty, this is the way to do it! Incorporate promo items to your advertising and marketing strategies. We'd love your feedback on more reasons why promo items are so beneficial, so please comment any first-hand experiences you'd like to share!
Quick Contact
10502 Fallstone Rd, Houston TX, 77099