How to Wash and Dry Your Screen Printed Apparel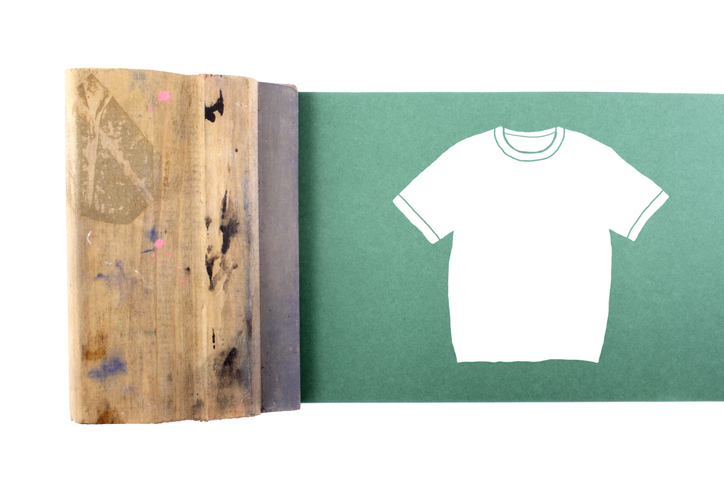 With over 40 years of experience in the screen printing industry, we can definitely say we know a thing or two about this topic. It's a question that customers ask often and while we do use the best quality brands, finest quality inks and emulsions, highest tensioned screens and curing techniques, we can humbly admit that your screen printed apparel is still susceptible to shrinkage, fading, and other wear and tear issues. Needless to say, there are some laundry care tips and guidelines we can all follow to ensure your screen printed apparel lasts long and strong!
1.WASH AND DRY YOUR APPAREL INSIDE OUT
Turning your clothes inside out before putting them in the washer and dryer will help preserve embellishments by protecting the ink and it will also help prevent fading.
2. ALWAYS WASH WITH COOL WATER
Using cold water to wash your clothes has so many benefits. For one, it will protect the ink AND the dye of your shirt. It's also gentler on the fabric and will prevent the fibers from fading, which means you'll extend the lifespan of your apparel. Kudos to you! And if that's not enough benefit, how about putting more green in your pocket and in Mother Earth? Every time you don't use cold water, you are paying more just to heat it up. Using cold water will help you save money and also lessen your energy consumption. It's better to leave the spending for those hot bedtime showers, am I right?
3. DON'T USE BLEACH OR OTHER STRONG DETERGENT PRODUCTS
In most scenarios, staying away from harsh cleaning products is always the better route, unless things need to be thoroughly disinfected like in hospitals and hotels. If that isn't the case, however, and all you have is a stain, we recommend using a stain remover on just the stained area. Try your best to steer clear of bleach and strong detergent products that can penetrate through the ink and fabric.
4. NEVER SET YOUR DRYER ON ITS HIGHEST HEAT SETTINGS
If screen printed apparel was Alexander Hamilton, high heat would be Aaron Burr! High heat/hot air is possibly the greatest enemy to your custom printed clothes. It's always best to use low heat or air dry.
So, there it is! We hope this serves as a guide to long-lasting quality for all your clothes! We would definitely love your feedback if you have any tips or comments you may want to share with us. Although we are industry experts, we certainly aren't Alice or Edna Garrett!
Quick Contact
10502 Fallstone Rd, Houston TX, 77099